I think I accidentally reenacted last Saturday, almost to a "t". Every time I sit still for more than a few minutes at the time, I feel like I'm being violently thrown into sleep. And since I'm trying to get writing done, I am definitely sitting still for more than a few minutes at the time. It's not a thing I'm enjoying because it's hitting me in the productivity.
It also makes me feel like I'm wasting my days off, and since I have to open Monday through Thursday next week, I would rather not feel like I'm wasting any more of my time away from GSU. There are, after all, some Mondays where it feels like I came home long enough to change clothes before going back. Which is obviously not cool.
That said, I'm not sure how much more awake I've got left in me. I keep feeling like I'm going just pull a full on pass out like this: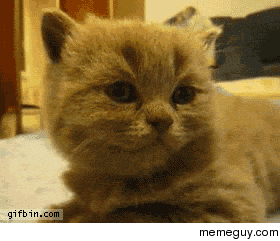 And I don't want to do that again, if I can help it.
So... good night, all.
This entry was originally posted on Dreamwidth. Go to the entry there to view other comments or comment with OpenID.

comments have been left on this entry to date.